You want to escape and to have fun in unusual places?
La Maison du canyoning takes you along in canyon, climbing or via ferrata to discover amazing landscape!!
In family, with some friends, thrill seekers, sporting or beginner, each one stands to gain!
Specialist in canyoning , climbing and via ferrata, we will be pleased to accompany you during these ludic and convivial outdoor activities.
Based in Castellane, we covers the region to make you share our passion in many natural sites of exception: Verdon Gorges and various valleys of Nice countryside.
Our team of experienced monitors has a very good knowledge of the canyons. We guarantee you security and quality in all our services.
You come from Marseille, Toulon, Grasse, Nice, Castellane or somewhere else? According to your age, your level and your search of feeling, we will find together the canyons which correspond to your desire.
To take part in the activities, contact us to have information (places and hours of appointment, equipment to be taken, information on the weather, water level…) then you could book.
See you soon for beautiful adventures !
Rock climbing initiation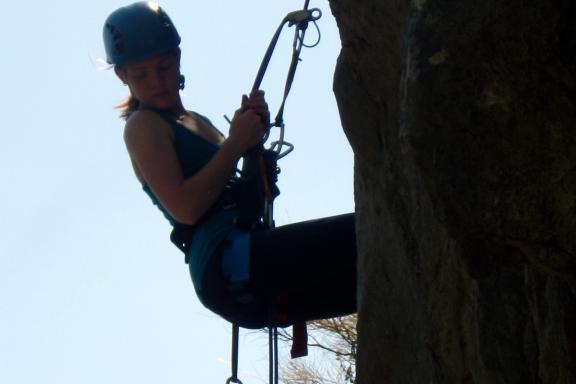 Come to discover the vertical world! Our department of the Alps of Haute Provence abounds in cliffs equipped with climbing route. Thus w ...
Multi-pitch climbing routes
Some informations about the gorges du Verdon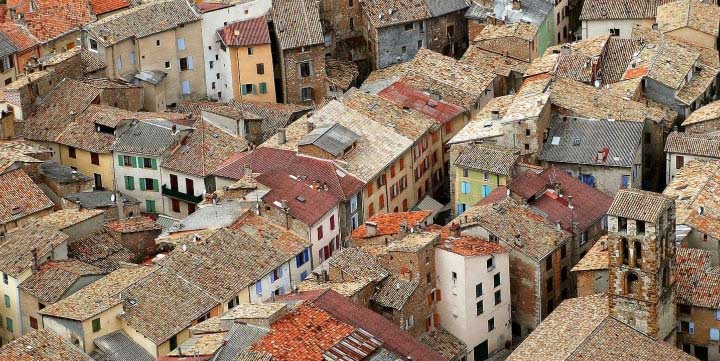 The Gorges du Verdon are a top tourist attraction in Provence and one of the most beautiful river valleys in Europe.
The gorges date back to the Triassic Period (250-200 million years ago), when this part of France was under water, causing limestone and coral deposits to form, traces of which can still be seen today.
As the waters subsided over the millennia, the deposits fractured, resulting in distinctive, striated rock formations. A major glacial period remodelled the landscape, opening up deep gorges.
The river Verdon - which, as the name hints, is a surprisingly verdant bright green - runs between the two départements of the Var and the Alpes de Haute Provence, mingling their Mediterranean and Alpine ecosystems.
The most stunning part is the canyon between Castellane and Moustiers Sainte Marie, where the valley can plunge 700 metres / 2,300 feet deep, offering dizzying views downwards and breathtaking vistas across the valley.
The pleasant small town of Castellane is dominated by a 184 metre / 603 feet high rock on which a chapel, Notre Dame du Roc, perches. Castellane was once located up there before it moved down to its current, more accessible position. But you can still walk up to the chapel if you have the time and inclination.
There's a small old town and, on the main square, place Marcel Sauvaire, an information centre, the Maison Nature Patrimoines, with displays about the gorges and information as well as temporary exhibitions. Castellane itself also has a Tourist Office on the rue Nationale.
Other than a good farmers' market with high-quality Italian and mountain produce on Wednesday mornings (look for honey, saucisson, nougat and cheeses) and a general market on Saturday mornings, there is not much more here to detain the visitor.
Castellane is very quiet outside the main tourist season and only a handful of its many restaurants remain open in winter. The best destination for gastronomic dining is the Auberge du Teillon in the neighbouring village of La Garde, five km / three miles away, though this too closes for four months in winter.
SPORTING ACTIVITIES IN THE GORGES DU VERDON
For centuries this brooding, extremely mountainous terrain seemed forbidding and inaccessible. Hiking paths were explored for the first time in 1905 by Edouard-Alfred Martel, a pioneer surveyor and speleologist (cave explorer), and Isidore Blanc, a school-teacher in the village of Rougon.
Together they mapped out a 15 km / 9.3 mile trail later known as the Sentier Blanc-Martel, which runs, partly through tunnels, between Rougon and the Chalet de la Maline. A memorial to Blanc at Point Sublime, near the village where he taught, marks his achievement.
A selection of fiches randonnées, cards outlining other short day hikes is on sale at a small charge at the Moustiers and Castellane tourist offices.