Located in the heart of the Regional Natural Park, the limestone cliffs of the Gorges du Verdon is a flagship destination for climbing in Europe.
Whether you are beginner or experienced, a lover of long lanes or long flights of more than 300 meters, we will make you discover the magic of the limestone slabs of the Grand Canyon. Accompanied by a qualified instructor, go on a great course to perfect your footwork technique and sharpen your mind on the walls of Escalès.
For those who wish to learn the activity, the climbing site of Saint Auban is the ideal place. Learning belaying techniques, climbing in the lead, abseiling are on the program to bring you quietly towards autonomy.
Come and fill up with nature and emotion, in a unique setting with a grandiose landscape, and you may be lucky enough to catch a glimpse of the majestic flight of vultures, a symbol of equilibrium. between Nature and Man.
Rock climbing Close to Castellane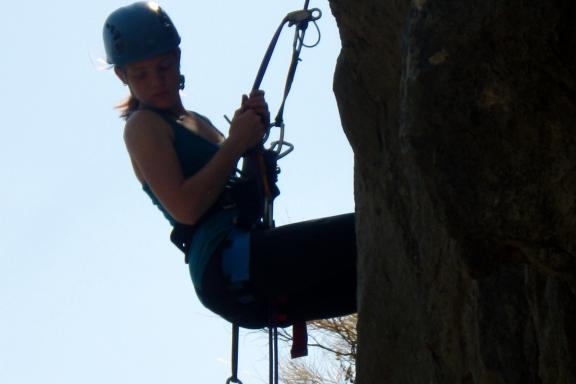 Come to discover the vertical world! Our department of the Alps of Haute Provence abounds in cliffs equipped with climbing route. Thus w ...
Rock climbing Gorges du Verdon